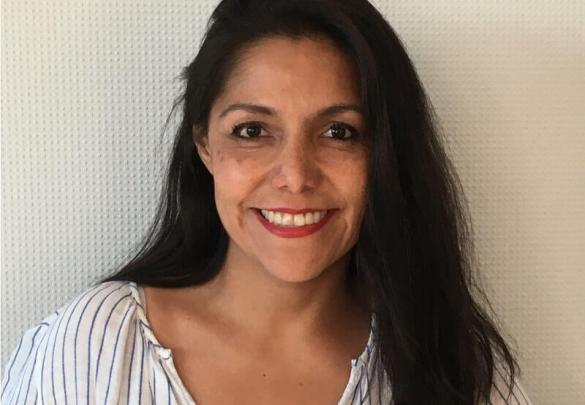 Cynthia Córdoba (assistant teacher)
"Good decisions come from experience. Experience comes from making bad decisions." – Mark Twain
I feel inspired by the empowerment a teacher can see and trigger in the students. It is a privilege to witness the great changes of a person during a year of studies and to be part of this journey. In a more personal aspect, assisting a teacher allows me to go through the notions a second time and so refresh the knowledge. It is always interesting to see the same topic from a different perspective.
About me
I am Mexican but consider myself as an international citizen. I studied in a French school, in an American university (International Relations) , worked in France and lived in Mexico, France, Switzerland and the Netherlands. For the past 20 years I have moved  at least 7 times. I am  curious, open-minded , positive, analytic and down to earth.
Why I like to work for the ACC?
I chose the ACC because I wanted to study in English and after evaluating a few options, the ACC was the best for me.  The training open a whole new world to me, taught me how to get to know myself before knowing the others, how to help without giving my advice or imposing a view and how to accept in general diversity (of thinking).
Who is my hero and why?
I don't have heroes. I admire a lot of people for different reasons and I wouldn't be able to pick just one.  As just a little example I could name Nelson Mandela, Malala, Indira Gandhi, Rosa Parks, Martin Luther, Rigoberta Menchú. I think in general I have a deep admiration and respect for those who stand for justice even if their life is threatened.