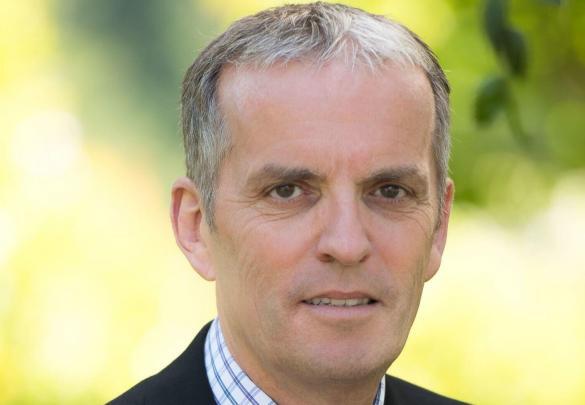 Henri van Amerongen (English programme)
Helping students to grow personally and professionally
My name is Henri van Amerongen and I live on the beautiful Vancouver Island in Canada. I have been a teacher at the Academy for Coaching and Counseling since 2001. In recent years I have trained more than a thousand ACC students with great pleasure, both in class and online (since 2009). I have taught  Coaching and Counseling and People-oriented Coaching at all levels (in the former ACC courses), and I have also been a supervisor. Teaching at ACC is a huge inspiration for me. It is always great to see students grow personally and professionally during the courses. Each group of students has its own dynamics and as a trainer it is always a nice challenge to cope with this.
Making coaching and counseling faster and more effective
When my students ask about my background, I often reply with "how much time do you have to discuss this"? After a technical education, I ended up in sales and had commercial positions at various companies and branches at various levels.  In addition to my jobs, I also had a part-time sole proprietorship in commercial advice, marketing, furniture sales and artificial flora. 1995 was the year everything changed. After a divorce, burn-out and bankruptcy, I was introduced to coaching and counseling by a new loved one. After visiting a number of open houses at different training courses I knew what to do. My first training in this field was the training for reincarnation therapist at the SRN. After that I completed the 4 levels of the ACC (specializations: trauma/spiritual Coach and writing therapy), train the trainer, drawing therapy and a facilitator family constellations. My passion for the profession was born and since then I have been trying to find new ways to make coaching and counseling faster and more effective. Times change and the way of coaching and counseling also changes. People no longer want years of analysis, they want to go through a change process faster and, above all, experience results faster. Not only the way of coaching changes, but also the methods change. Think of nature coaching, horse coaching, online coaching etc.
Adjusting methods
In order to adept to this change, I have developed a number of highly effective and proven (therapeutic) techniques for use in coaching and counseling. The result of this is the PEM questioning technique, coaching / counseling regression, coaching-oriented drawing, table constellations, systemic coaching and counseling and the psychology of successful entrepreneurship. Some of these methodologies are also offered as a workshop and module at the ACC (in Dutch).
The essence of coaching and counseling is the restoration of love
Every once in a while you have a teacher in your life who leave a deep impression. For me personally that was Rob Bontebal (unfortunately deceased too early in 2015). He was one of the founders and trainer of the School for Reincarnation Therapy Netherlands (SRN). His demonstration during the open house of the SRN made me decide to specialise in this field. Rob was very similar to John Cleese in terms of posture and manner of doing things. His way of teaching was full of humor and self-deprecation, but he also had a great sense of perspective and an incredible knowledge of the field. Now that I have been coaching, counselling and training people for over 20 years, I have come to the conclusion that the essence of coaching and counseling is the restoration of love. Among other things love for yourself, your loved ones, but also for life itself, with all the pros and cons. If love is restored, then everything is possible.