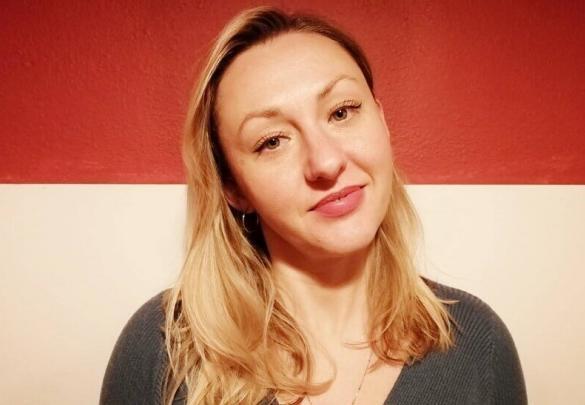 Victoria Draciuk (assistant teacher)
"Only when we are brave enough to explore the darkness will we discover the infinite power of our light." – Brené Brown
To be an assistant teacher for me is a great privilege. I've gone through the Coaching and Counselling training myself and now I get this incredible chance to witness the learning process and growth of another group of people again, this time from a different perspective. I am hoping to hold a supportive space in everyone's journey.
About me
I was born in a family of musicians and since an early age I trained in music academically, completing a Master's degree in Musicology. Even though I love music, I found classical training to be quite rigid and very competitive for me personally. I was more drawn to psychology and I was curious about how people think and feel beneath the surface of everyday life. For a while I worked in project management and communications for a non-profit organization "Musicians without Borders", which uses music for peacebuilding and social change in a war and conflict torn communities. At the same time I was exploring spirituality, yoga and meditation practices, Eastern philosophy and self-development topics in my spare time. This journey finally led me to becoming a coach and counsellor myself and at the moment I am specialising in personal life and wellbeing, as well as working in a 1-on-1 coaching setting.
Why I like to work for the ACC?
I was looking for an in-depth, serious training which addresses not only how to get from A to B or find a solution to your problem but also covers a wider range of themes of life, as well as looking beyond the thinking mind. The training brought me all I expected and more. Besides learning coaching and counselling skills it greatly increased my self-awareness, uncovered some of my own "blind spots", brought a sense of greater connection to others, and inspired me to continue this path guiding others in their self-discoveries.
Who is my hero and why?
My hero is Eckhart Tolle because he lives in the present moment.