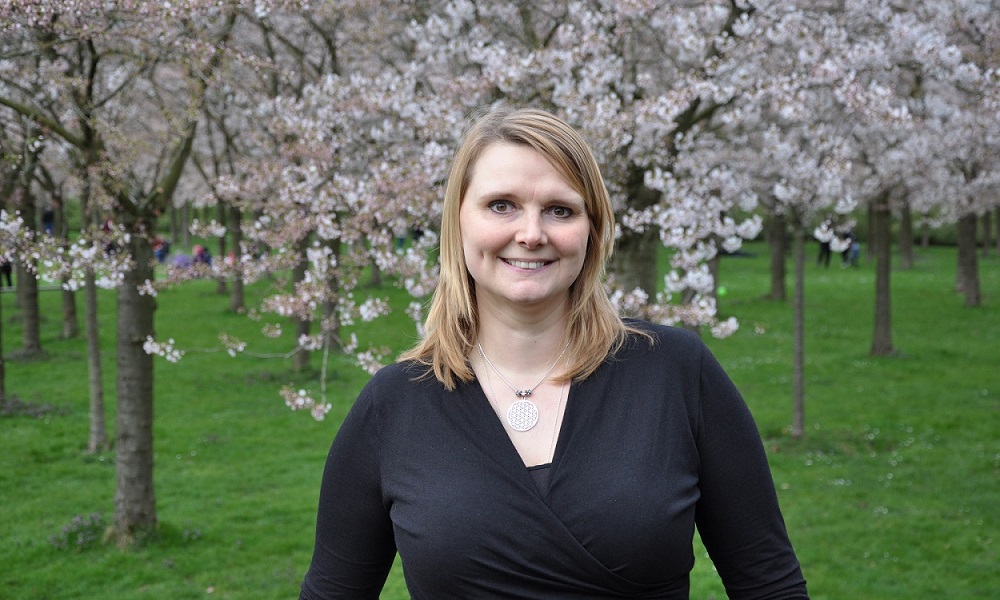 Day of the Coach – Interview with ACC director Marian Kok
Thursday the 4th of November is the Day of the Coach. In the context of the Day of the Coach, we interviewed ACC director Marian Kok. Marian (43) is director of the Academy for Coaching and Counselling (ACC) and has her own practice as a coach/counsellor and trauma therapist. She works both as a relationship coach and as a counsellor for individuals. Before becoming a coach, Marian worked in the corporate industry and for the Dutch government as a communications consultant and project manager. In this role she specifically focused on setting up new organisations and managing change processes. She trained management teams and guided various organisations through change and innovation. So in a way, she was already involved in guiding and coaching people back then, working with issues such as: 'how do you motivate people and ensure that both the organisation and the employees flourish?' Marian now uses this experience to guide personal change processes, and to recognise and break through blockages with her clients.
In 2016, Marian felt it was time for a change (away from the corporate field), and decided to make a career switch towards becoming a relationship coach/counsellor. She followed a training programme in this field and added several specialised courses in trauma therapy (Integral Eye Movement Therapy, Brainspotting, Oldpain2go) and systemic work (family constellations). In 2018, Marian joined forces with her sister Paulien to take over the ownership of the ACC.
Why did you become a coach?
"It has always been my mission to make the world a better and more liveable place. That is why I have worked for many socially involved organisations, and why I did development work in Nepal and Honduras. I noticed that after years of working in the corporate world, I wanted to do something different and fulfil my mission in a different way. In 2016, I signed up for a career counselling trajectory. I found out that it is actually my mission to bring more awareness into the world, both on a societal and individual level. To help people discover what their life mission is, who they are, what drives them and what blocks them from living their life mission. So I decided to become a coach/counsellor."
How did you become a coach?
"I started with a training programme to become a relationship coach. After this, I continued my education by following various courses, amongst others in the field of individual counselling of people on trauma, personal development and life purpose.
When I started my practice (in 2016), I ended up coaching both couples and individuals. When it comes to couples counselling, I have clients with a wide variety of relationships, from monogamous to polyamorous, and I guide people on everything that comes along with them.
In my practice, I discovered that many problems are caused by (hidden) trauma. In modern day society, trauma is unfortunately still an area for which little good treatment exists. This while solving trauma can actually pave the way for a happy life. Not only for the clients themselves, but also for the next generations, since that solved trauma will no longer be passed on down the genetic line. Fortunately, more and more research is being done nowadays, and new treatment methods are being developed that help to deal with trauma. For me, it is a mission to help people with trauma, so I followed several specialisation courses in this field. Because of this, I can guide people in a very broad spectrum, by working with people on their (traumatic) past experiences, as well as with questions that help them find meaning on their future life path."
What do you consider your most important role as a coach/counsellor?
 "As a coach/counsellor, you have several tasks. You are actually the catalyst through which people get to know themselves better. Coaching and counselling are most often both part of a guidance process. As a coach, you help your client look into what their wishes and needs are, and how they can do things differently in the future, using new strategies. You investigate your client's possibilities and strengths, and you challenge them to push their limits. As a counsellor, you search for underlying patterns together with your client, and investigate where the problem has originated from (past experiences). You then look at how the underlying causes and patterns can be changed or solved.
As a coach/counsellor, you guide your client from an equal position and help him find his own path. It is important that you do not steer the process, but assume that the client is able to determine his own path. People need a coach/counsellor, because they have certain blind spots and therefore cannot see what exactly is going on. As a coach, you shine a light on these blind spots. In addition, people often do not have the right tools to move forward themselves. Your client might get stuck and approaches you for help to move on with things. It is the coach's task to ask the right questions and to use methods to help the client move forward, or to break through limiting patterns."
What makes someone a good coach?
"Despite the fact that coaching is a free profession in the Netherlands and anyone can legally call themselves a coach, coaching needs to be considered a very serious profession. You work with people in quite an impactful way, so it is important that you have solid knowledge and skills to do the job well. Additionally, you need to have specific personal competences and work from the right basic attitude. In order to achieve all this, it is important that you follow a thorough training programme, before you start working with people.
At the Academy for Coaching and Counselling, we apply the Rogerian attitude to train people to become good coaches/counsellors:
Unconditional acceptance: you accept the client as they are, and do not judge or condemn them.
Authenticity and equality: as a coach, you are authentic, you dare to show yourself and you place ourself on an equal level with the client.
Empathy and responsibility: you show compassion and genuine interest in your client. You do not show pity. You take responsibility for your own actions, but leave the responsibility for the process with the client.
To be able do this the right way, it is important that you have proper self-insight. You are aware of your own values, convictions and behaviour, and know how they influence your way of coaching. It is also important that you have worked on your own limiting patterns, themes and trauma, so that when you work with your client, you can leave your own story out of the process and not project anything on your client. Finally, it is important that you continue to develop yourself as a coach through training courses, intervision and/or supervision."
What motivated you to take over the Academy for Coaching and Counselling?
 "I had been working in my own practice since 2016 and was about to set up a coaching practice together with my sister Paulien. She had also made the switch from the corporate world (and in her case legal profession) into coaching/counselling, and we had decided to expand the coaching practice together. But fate decided otherwise…
In 2018, the acquisition of the ACC was brought to our attention by a befriended colleague. Paulien and I entered into a conversation with the owner (who had been running the ACC for the previous 22 years). It turned out to be a very good match, so we decided to change our course and take over the academy.
The reason we chose to do this was that we both have experience in setting up new businesses, a background as coach and a shared mission to bring more awareness into the world. For us that was the ideal combination to take over the ACC and make it successful again. By education and training good coaches and counsellors, we can fulfil our mission on a much larger scale. With this training institute we educate people who discover their own talents and life purpose and help others to do the same. This way, happiness and awareness will spread around the world like an oil spill: the 'pay it forward' effect."
How is your vision as a coach reflected in the ACC's training programmes?
 "I strongly believe in people being in charge of their own lives and knowing for themselves which path suits them best. However, sometimes people need a little help to find the right path and break through their limiting patterns. In my own practice, I allow people all the space and freedom they need to discover who they are and what their mission is. That is also how we train our students: building on people's strengths and guiding the client as an equal partner."
How does the Academy for Coaching and Counselling distinguish itself from other coaching training institutes?
"This is quite a broad question, because the number of educational coaching institutes in the Netherlands is so enormous, that it is difficult to compare us with such an extensive field. But if I have to name a few unique aspects about the ACC, it would be that we combine coaching and counselling, where many other institutes either focus on coaching (looking ahead and working goal-oriented with  the client), or more so stick to the therapeutic side of the coaching profession. We offer programmes that fall in between coaching and therapy. This means that we teach people to work with clients (on the basis of an equal attitude) on both goal-oriented and future-oriented interventions, as well as on in-depth counselling, where old patterns and limiting beliefs are resolved.
In addition, our training programmes are based on three pillars: theory, practice and personal development. By combining these three pillars, you learn all the knowledge and skills you need to practice the profession well, and you get to know yourself on a deeper level, both as a person and a as professional. This self-knowledge is very important in the process of becoming a good coach, because you yourself are the instrument that you use to help your client."
What is it like to have your own coaching practice?
"I find it very special to work with people on such a deep level. It is beautiful to be able to witness the (growth) process of my clients. To see how vulnerable people can be and what steps they can take once they really dare to enter into their own process.
Working as a coach is very interesting and challenging, since every person and process is different and therefore not one day is the same. It requires trust in the strength of your client in the process, and flexibility and creativity to respond to what presents itself. That makes the work tremendously fun and challenging. I am never done learning. Being a coach is a personal growth process that you embark on and that always offers something new to discover. Both about yourself and in the way of the tools and methodology you can use."