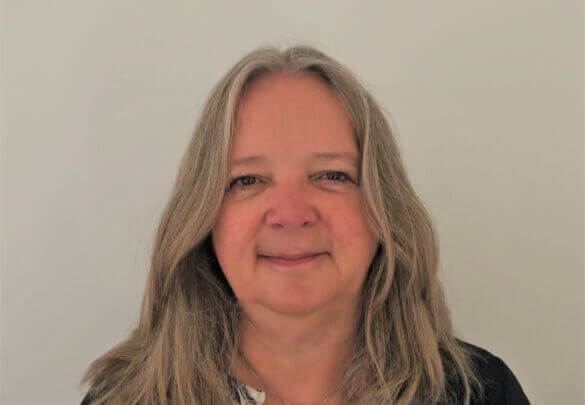 Betty Bonnema
"Be yourself, everyone else is already taken" – Oscar Wilde
What inspires you to be a teacher?
Nothing is more fascinating to me than a setting in which learning and development are paramount. A safe group environment can enhance personal awareness and provide a space to practice new behaviors – all while celebrating successes and honestly holding up a mirror to each other, reflecting genuinely to others. A diverse group of people coming together for the purpose of growth is a very powerful thing.
I consider it a privilege to be able to play the role of teacher, facilitator and trainer. To be a witness to all of that empowering development going on is pure joy to me!
About me
After I got my Master's Degree in Psychology, I worked for 20 plus years in career counseling in a myriad of settings (public and private) for a variety of employers. I did one-on-one coaching as well as group facilitation and training. I often worked with specific target groups, such as teenage mothers, single parents, employees after dismissal, etc. For a while, I also provided Works Council training.
Although these groups were very diverse in nature, working with them I noticed how people have more in common than they are different: most people simply want to be seen, heard, and understood as well as be able to just relax and be who they are
In my current job as a coach and teacher in Higher Vocational Education, it gives me great satisfaction to assist both the younger students and the adult part-time Management students in their development.
Time and time again I am in awe of how resilient we humans are!
Curiosity, creativity and empathy
I love how I can use my own curiosity, creativity and empathy in coaching and training others. In addition, I have become very interested in the mind/body connection and how this relates to our energy. Many energetically sensitive people end up in people-oriented professions – they are able to connect with others so easily that they sometimes lose their connection to themselves. Through personal research into deep connection with my own self, I found meditation and energetic sensing/perception to be very helpful. As a consequence, I have become better able to provide more comprehensive and precise feedback on interactions between people. I can deeply appreciate seeing someone authentically connect to other people, while maintaining the inner connection to self.
Why do you like to work for the ACC?
While accompanying a niece to the Open House of ACC, I walked into a very relatable setting in which I experienced a sense of recognition. I particularly like how ACC approaches the development of each individual as both a person and as a coach.
It is truly a gift to be in a position to add my enthusiasm to the mix.
Oprah as a role model
In everyone I meet I see aspects that I admire and value. To me, however, Oprah Winfrey has set an example over the years in her continued growth and development (in front of the world) and in her generosity in sharing her wisdom. She is also a figurehead of strength and vulnerability and how to connect them. To me that is very inspiring!