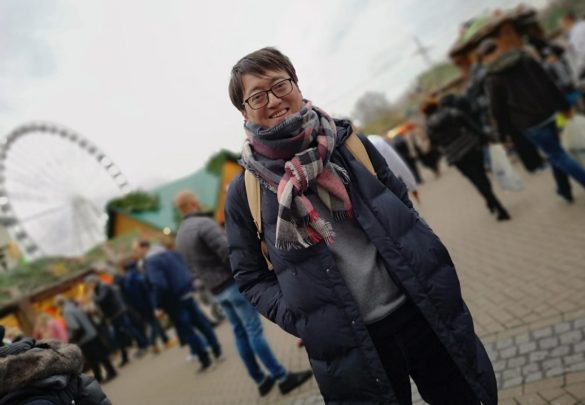 Antony Tse (assistant teacher)
"Twenty years from now you will be more disappointed by the things that you didn't do than by the ones you did do." – Mark Twain
My ACC experience has been very fruitful and eye-opening. I feel very blessed to get this opportunity to be an assistant teacher and to contribute and share my learning experiences with my fellow students. I enjoy supporting people on their own personal and professional journeys and finds it very energising and rewarding. It also helps me to further grow and expand my horizon in the field of coaching and counselling.
About me
I have a 20+ years finance/business analysis background in international companies both in Asia and in Europe. After my MBA study in the UK, I moved to the Netherlands where I continue my finance career and study.  A few years ago I have taken  some first steps to enhance my  self-awareness and to explore my next steps. I went through some personal coaching and counselling sessions and since then I have been deeply drawn to this area. It is amazing to see how  my motivation and passion in coaching and counselling  grow every day, particularly through the interaction with my clients. It is never too late to find out your passion. Life is a journey where you can continue to learn and to explore!
Why have you chosen the ACC and what did the training bring you?
The course offers a well balanced mix of theory teaching and practice opportunities. The teaching expertise and the international mix of students are definitely the valuable assets of the ACC. The training has not only equipped me the skills and knowledge to be a coach/counsellor, but also provided a lot of deep personal reflection space for my own awareness and growth as a person.
I am amazed how much I have learnt and grown through the course, personal reflection and the support from my fellow classmates.
Who is my hero and why?
Viktor Frankl. He was a man who lived through such a horrible experience that is hard to imagine for me in today's world. Reading his book gives me such a deep perspective on life, suffering and its meaning. He helps me to understand that the primary force that motivates people in life is to find meaning. Very inspirational.