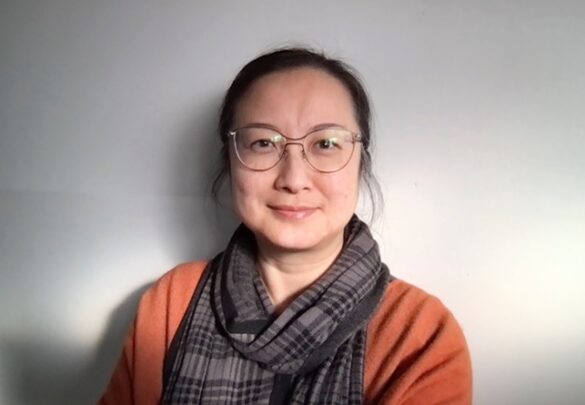 Yumi Ichida (assistant teacher)
"No man ever steps in the same river twice, for it's not the same river and he's not the same man." – Heraclitus
What inspires you to be an assistant teacher?
I get a lot out of helping people, whether it's to find and develop their own strengths or simply give encouragement. So it's especially thrilling to be assisting future coaches. I value the process of discovery and insight and look forward to seeing what everyone brings to the table! As an incurable learner, I hope to grow from the experience as well.
About me
By trade I'm a freelance English copywriter. I'm from Toronto, Canada and I've lived in Amsterdam for the last 15 years with my husband and cat. I was always curious about what makes people tick, and how we evolve and expand perspectives over time. About 10 years ago I did some preliminary training in coaching, but a health scare took me off track. I recovered, life resumed and coaching took a back seat. During the pandemic, the desire to coach resurfaced. The vocation still interested me but there was more to learn and I wanted to re-train with a solid foundation, which led me to ACC.
Why have you chosen the ACC and what did the training bring you?
I chose the ACC for the fundamental topics it covered, and because it addressed both coaching and counselling dimensions of training. This dual focus, and in particular the person-centred approach, has been essential for my practice as I think we need to meet people where they are to help them get to where they want to be. My classes were great, I felt both challenged and supported. ACC training has encouraged me to develop personally, it's brought me deeper awareness of my own inner workings and potential.
Who is my hero and why?
There are many people that inspire me! Front of mind right now is the American author and coach Barbara Sher, with whom I studied in 2013. Her heyday was in the 80s when coaching was in its infancy so although some of her references have dated, many of her ideas were ahead of their time. She encouraged having healthy respect and curiosity about feelings. And she advocated social support to enable change and fulfilment. She was also just a wise, funny lady.